Kitchen and Bath Remodeling, Custom Cabinets, and Cabinet Refacing in Chicago Suburbs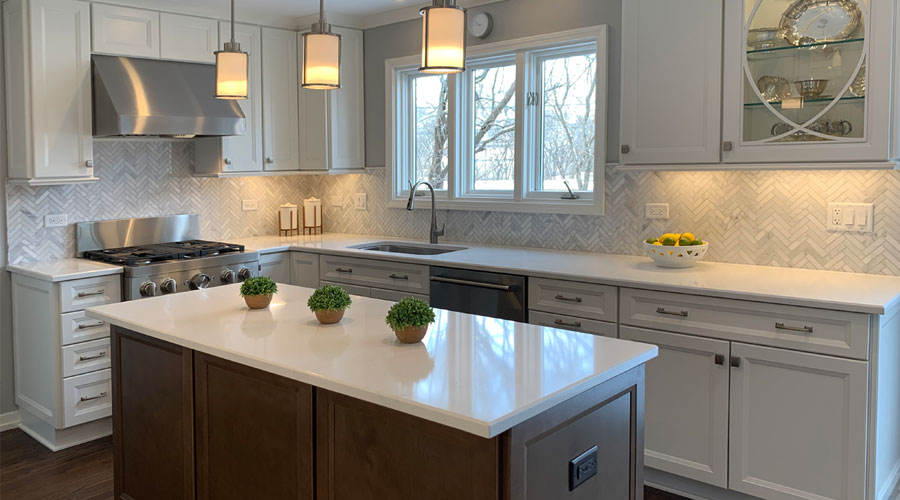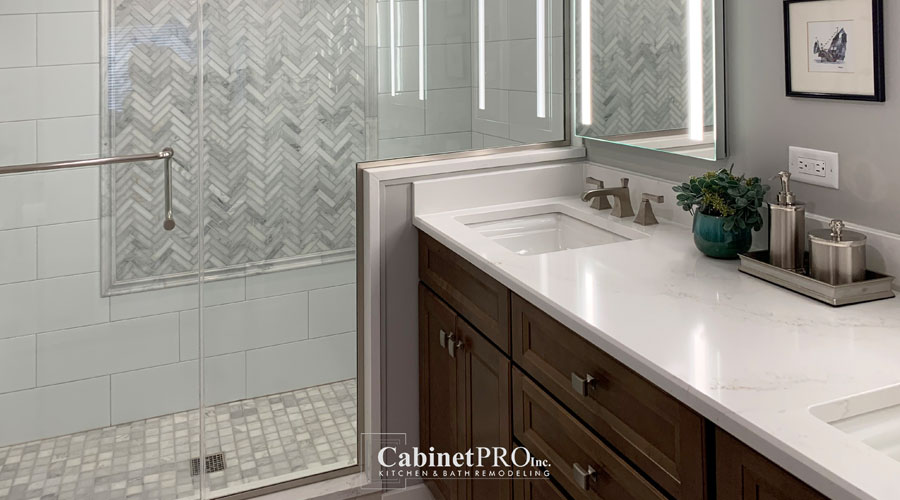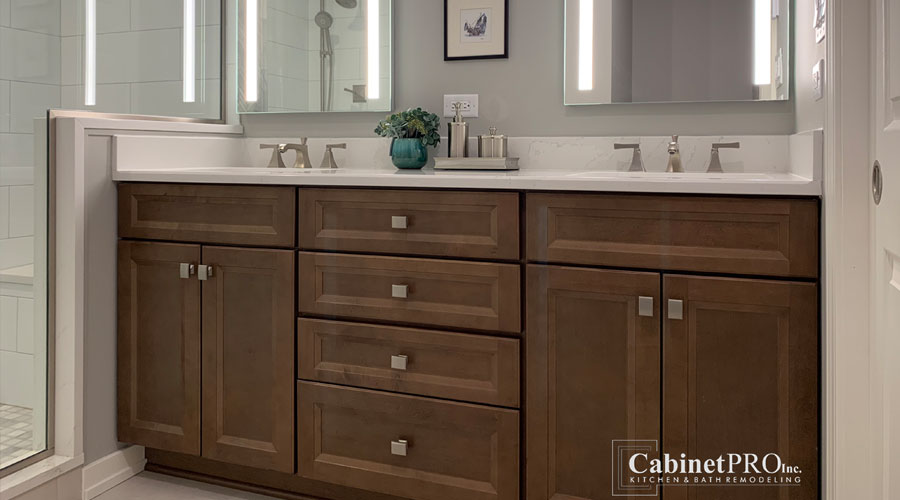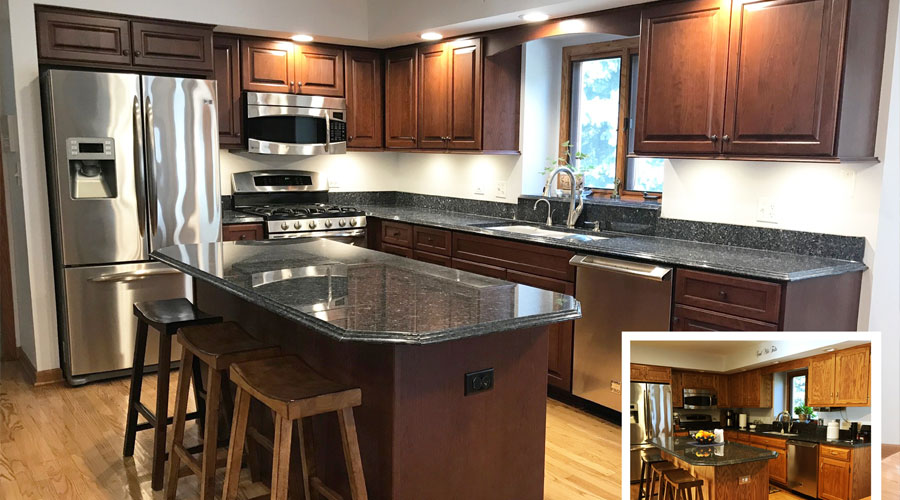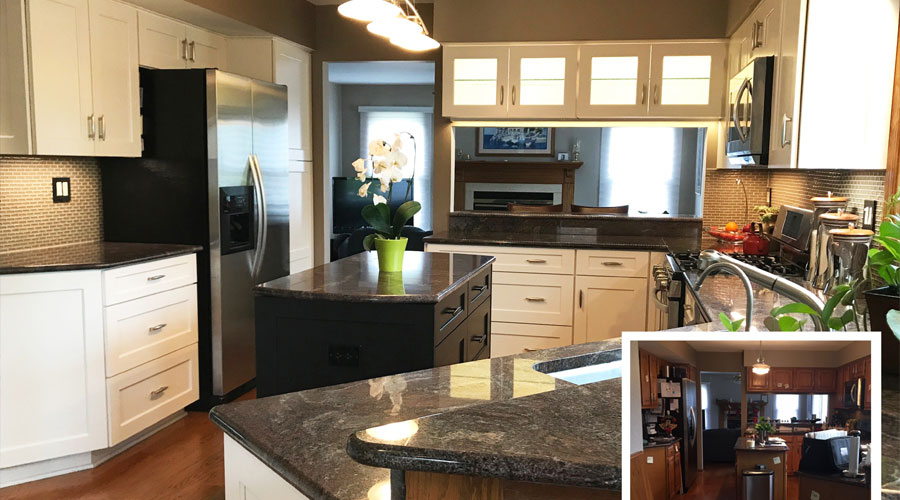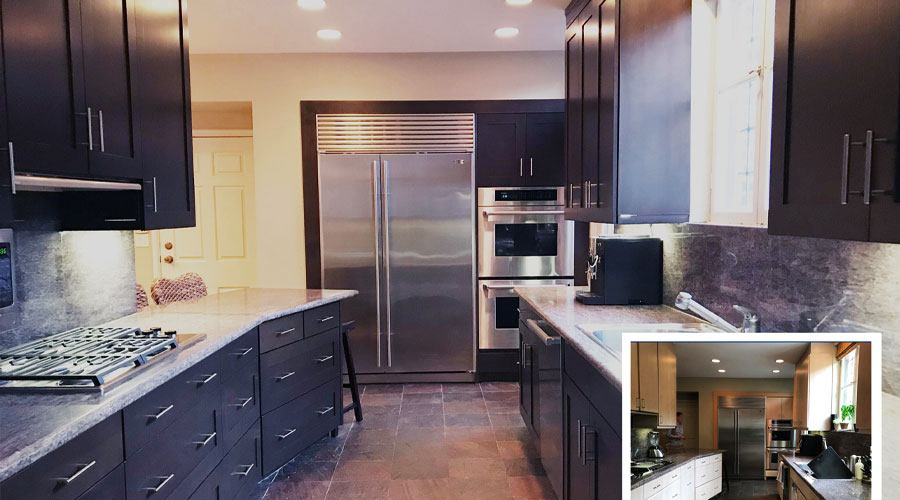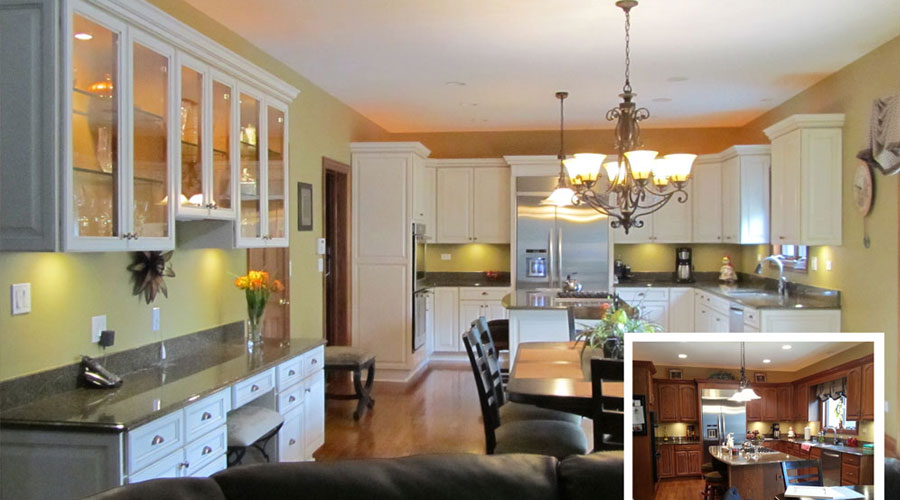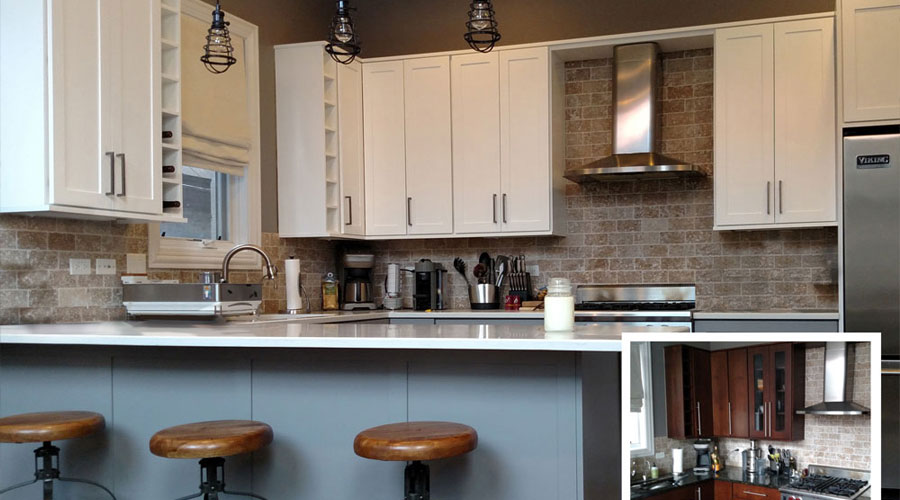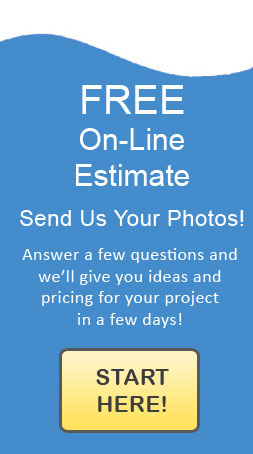 Chicago Suburbs - Premiere Contracting Experts for over 30 years
AFFORDABLE KITCHEN MAKEOVER
Make dramatic changes to your kitchen quickly and affordably. Here's the basic recipe!
Reface existing cabinets (save up to 50% of new cabinet prices)
Add new cabinets in a contrasting color for an island or work area.
Replace countertops with Granite or Quartz
Add a backsplash to complete the look.
Cabinet Refacing Info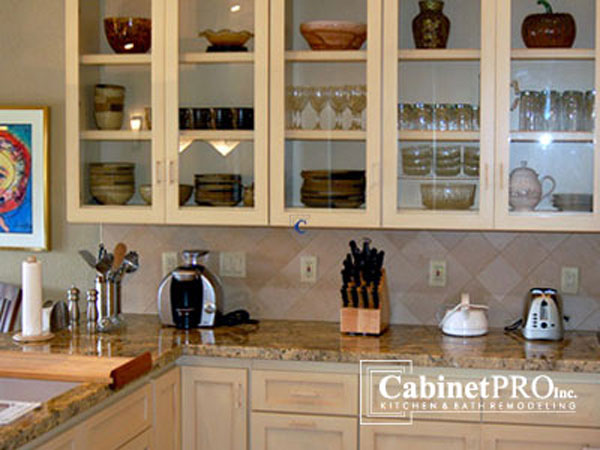 COMPLETE KITCHEN REMODELING
Floors, Cabinets, Countertops, Lighting, We do it all.
Work with our Talented Design Staff.
Modernize your entire layout.
Create a plan within your budget without compromising quality.
Take advantage of our many years of experience.
Kitchen Remodeling Info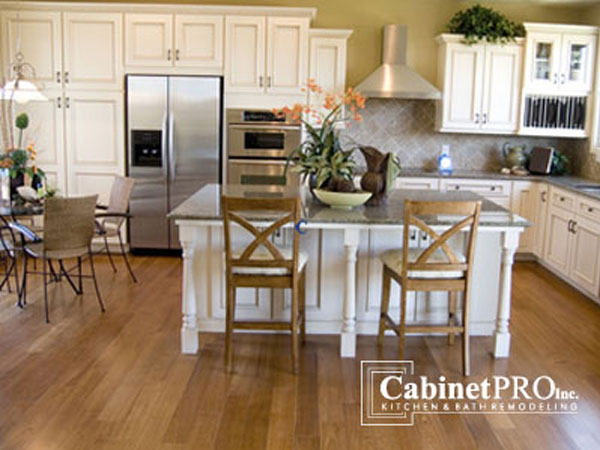 POWDER ROOM MAKEOVER
Because of the small size, you can go higher-end with materials for a big impact at affordable prices.
Replace outdated or poor quality vanities with furniture quality cabinetry - or consider refacing for up to 50% savings.
Add a granite or quartz countertop for a very affordable luxury upgrade.
Replace dated fixtures and faucets to complete the look.
Bath Remodeling Info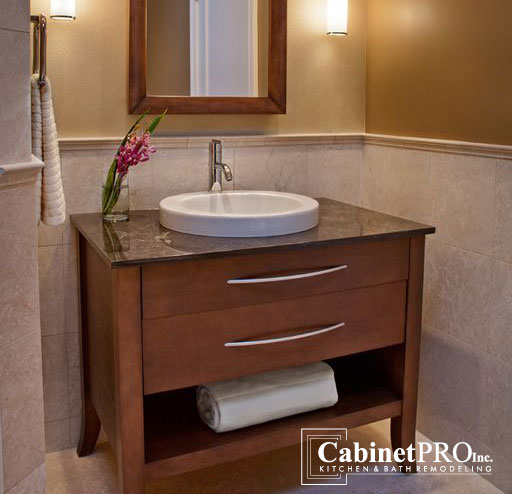 GUEST BATH REMODELING
Upgrade the hall or guest bath with affordable materials and designs for today's lifestyles.
Replace vanities with new cabinetry or reface and save up to 50%
Convert old or worn tubs into an easy-maintenance shower with an acrylic base, porcelain tile walls and frameless shower doors.
Replace vanity tops with today's beautiful laminates or consider granite - often remnants or lower-end colors can be found at surprisingly low prices for a quality upgrade.
Replace flooring with corresponding porcelain tile to complete your project.
Bath Remodeling Info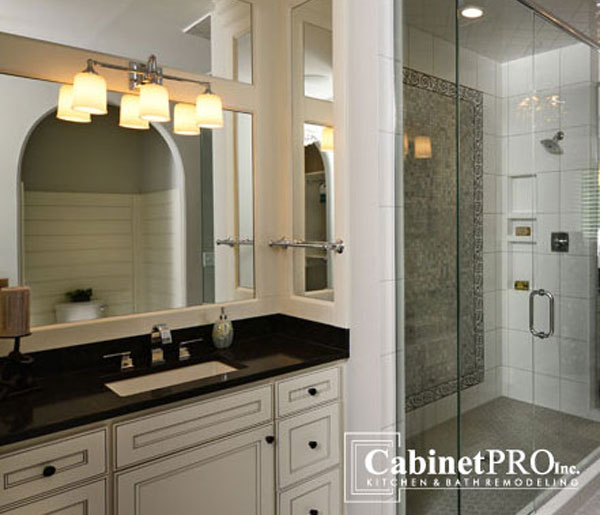 MASTER BATH REMODELING
Upgrade your master bath - we'll help you combine materials and design to create a luxury space within your budget.
Replace vanities with furniture-quality cabinetry or reface and save up to 50%
If space permits, increase the size of your shower, add a bench, and combine natural stone tile in colors, sizes and textures to create stunning designs. Add double shower fixtures and frameless glass doors for a beautiful and functional design.
Replace vanity tops with a granite that complements the tile.
Replace flooring with corresponding stone tile to complete your project.
Bath Remodeling Info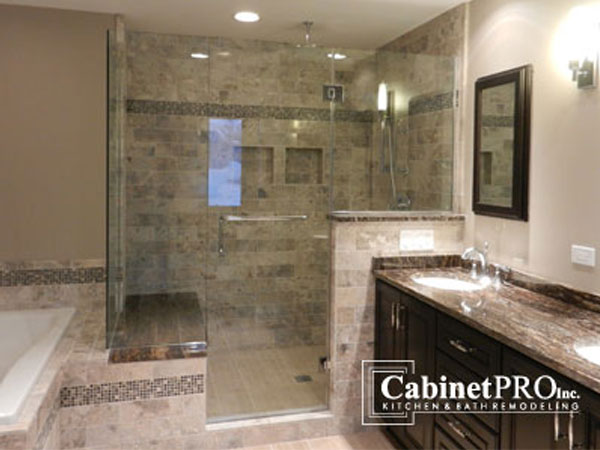 FURNITURE QUALITY CABINETRY
Achieve the ultimate in design and functionality with furniture-quality cabinets.
Quality brands made in the United States
Many different styles and colors
Custom and semi-custom to fit exactly to your space
Functional filler cabinets, pull-outs, organization and storage.
Custom Cabinet Info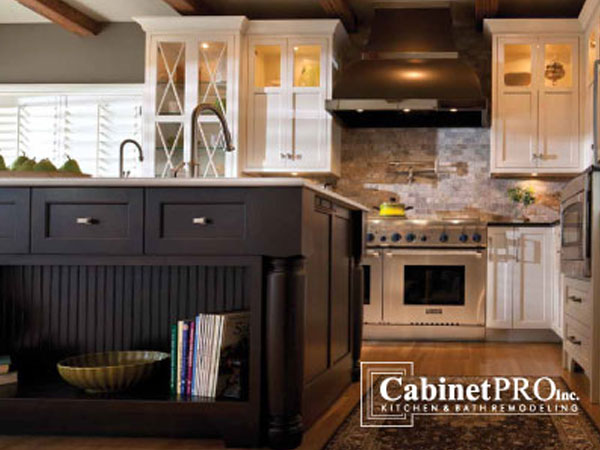 WE WORK WITH YOU
Experienced designers with degrees in Interior Architecture and Design
Extensive showroom in Northbrook with lots of ideas and inspiration
In-home free estimates by certified designers with real world practical ideas!
Many satisfied customers! Read some of our Testimonials.
Learn About Us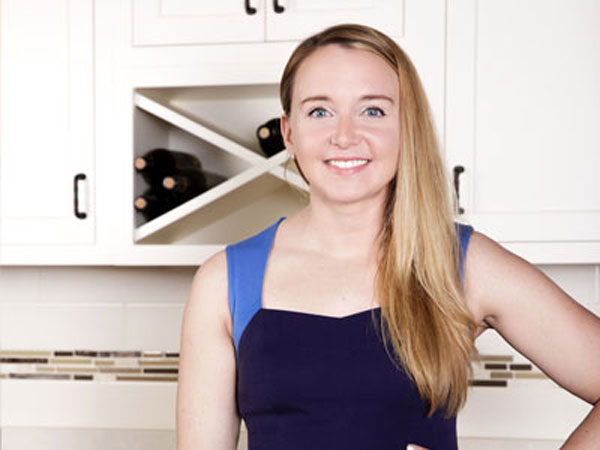 Window Fashion - Vision Magazine
A past project of one of our designers, Anaclaire, was highlighted in the most recent issue of Window Fashion-Vision magazine.
Here the upper cabinets were replaced with taller 42" cases; not only to add practical storage, but to elongate and emphasizes the great ceiling height.
A cream colored traditional styled door and more intricate mouldings really brighten up the space and play into the home's traditional details without feeling old-fashioned.
The bottom cabinets were refaced to match the new upper cabinets. This allowed for the existing granite countertops and backsplash to remain intact and unharmed.
"A Simple Request"
Volume 38, Issue 6 Nov + Dec 2017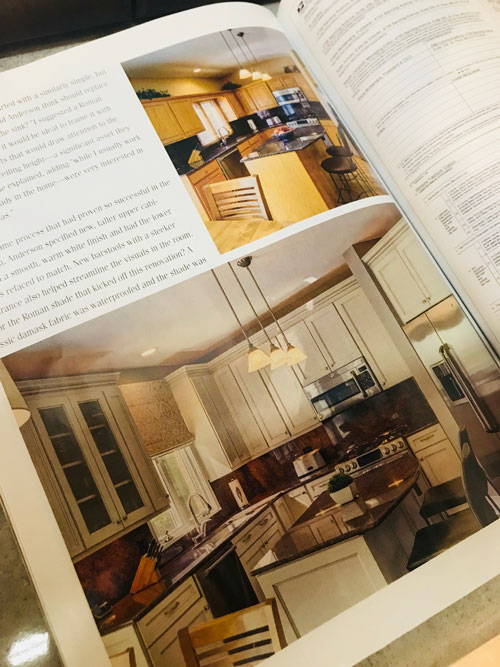 Featured Projects
Click on photos to see project details and larger images - you might be surprised to see that many of these are refacing projects!
Get Started Today!
Are you ready to remodel your kitchen or bath? Cabinet Pro is the leading cabinet refacing and remodeling contractor in Chicago. With comprehensive cabinetry, tile, flooring, electrical and other services, CabinetPro can help with all of your remodeling needs with visionary yet practical design ideas at affordable prices. Start with an in-home FREE ESTIMATE and see our designers at work!
Cabinet Pro Remodeling
We are a kitchen and bath remodeling firm located in Northbrook, IL. We do business in the Northern Chicago Suburbs, the Northwest Chicago Suburbs and Chicago. We have over 20 years of experience and can help you to remodel your home at prices you can afford. Our talented design staff has won awards for their design inspirations, and can help you to visualize a room that fits your needs and tastes perfectly.
New Kitchen Remodeling - Create a Focal Point for Your Home
Today's kitchens are the focal point of the home. This is the place where family memories are cooked up, family members reconnect over snacks after a busy day, and homework is completed while parents prep dinner. Kitchen remodeling services from CabinetPro will help turn your kitchen into the perfect focal point of your home.
As a kitchen remodeling contractor, we offer a wide selection of cabinetry made from quality materials with exceptional construction. Find everything you need from traditional cabinet designs to urban chic. Whether you are looking for detailed architecture, something classic and simple, or even additional features like beveled glass doors, CabinetPro has a selection to match your tastes.
For a timeless look, consider hardwood kitchen cabinets for your kitchen remodeling needs. With multiple wood species to choose from, CabinetPro can give you the distinctive, custom look you want. Visit our showroom to see samples of all the wood species and finishes we offer, or talk to our designers to create your custom design.
Sometimes, color is a better fit for your design needs. Painted kitchen cabinets can give you exactly what you desire. Whether you choose a glowing white option, a distressed look for your country kitchen, or even a deeper, richer color, our design team will help you find the color that perfectly matches your preferences.
Bathroom Remodeling - Modernize and Update Your Space
Your bathroom is more than just a place to get ready for the day. In many homes, the bathroom has become a welcome retreat, providing a place to unwind and relax. The vanity and cabinets in the bathroom can either add to or detract from the feeling of relaxation in this space.
If you are tackling a bathroom remodeling project, cabinetry serves as the foundation for the style you are creating. CabinetPro has an extensive selection of cabinetry options in a number of beautiful hues and wood choices to allow you to create a soothing retreat in your home. Whether you are choosing built-in cabinets or standalone options, the CabinetPro team has the color and style you want.
Cabinet Refacing - Save Money Without Sacrificing Style
Many homeowners in Chicagoland are on tight budgets when it comes to remodeling their homes. Cabinet refacing provides an opportunity to change the look of your bathroom or kitchen with up to 50 percent savings.
Refacing keeps the layout and frames of your cabinets the same, but adds new door style and color to give them a fresh, updated look. This gives you your dream kitchen or bathroom, at a fraction of the price of a full remodel. CabinetPro offers fast turnaround times on this popular service, so you can have a new look without much downtime.
Start Your Cabinetry Project Today With CabinetPro
When it comes to making your home into everything you dream it can be, the possibilities are limitless. With the right cabinetry, the look of your home will start to come together beautifully. Contact Chicago's trusted leader in cabinetry, CabinetPro, to get started on your own remodeling project.