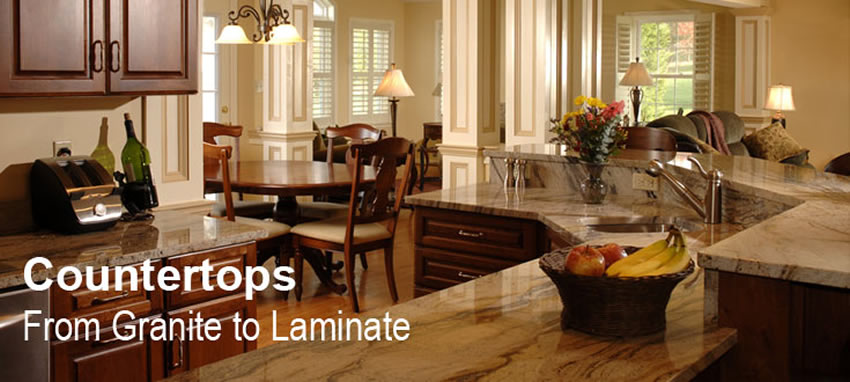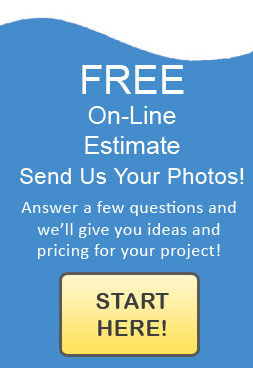 Countertop Options
Whether your home is a refuge of quiet serenity or a bustling hub of activity, whether you are a gourmet chef or the master of take-out, we provide a range of surface options to perfectly match your lifestyle - and your budget!
There is an abundant choice of countertop materials, colors and finishes that will complement and enhance any kitchen design. We can assist you with the selection process and help you to choose the countertops that will best suit your needs. Our large sample selection in our showroom will allow you to make the perfect choice. You can count on Cabinet PRO for perfect installations - every time.
Countertop Surface Options
Natural Stone - Granite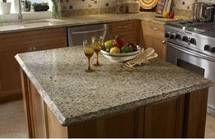 Stone is considered to be the most elegant and luxurious material available for countertops. Let Mother Nature help you create your dream kitchen with timeless beauty and everlasting functionality. The most common natural stones used for countertops are Granite and Marble. Granite is better suited for kitchens while marble is often chosen for baths.
Natural stone countertops are smooth and are relatively easy to maintain. Hot pans can be placed directly on Granite surfaces. Because stone is porous, it requires a sealant to protect it from staining.
Visit the T&M Website for color and style options.
Engineered Quartz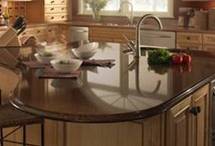 Engineered quartz countertops are beautiful, enduring surfaces for discriminating homeowners. Discover the natural beauty and durability of quartz crystals blended with innovation that brings easy care, stain resistance and lasting value to your home. Colors are created to invent appealing spaces that stand the test of time both functionally and aesthetically.
Engineered quartz is nonporous so it eliminates stains from wine, food colorings, fruit juices, paints and even nail polish. While a heat pad or trivet is recommended, engineered quartz is as resistant to heat as granite and other natural stones.
CabinetPRO offers engineered quartz surfaces from DuPont Zodiaq®, Silestone, and Hanstone.
Solid Surfaces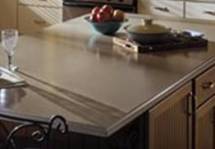 Solid Surface countertops offer dramatic beauty, a broad spectrum of colors and finishes, long-life ruggedness and easy to maintain practicality. Because the color and pattern run through the material's entire thickness, it is completely renewable. Solid Surface countertops are easy to maintain, and minor scratches, burns or discolorations can be easily repaired. Manufacturers recommend always using a cutting board and that hot pans not be placed directly on the surface.
CabinetPRO offers the latest solid surface countertops from DuPont Corian®, Samsung Staron and LG HI-MACS.
Laminates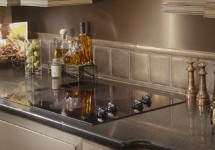 Laminates are still the most affordable choice for countertops. They offer the widest color palette and a multitude of dazzling patterns and textures from which to choose. Laminates are easy to maintain and are impact resistant. However, cutting boards must be used and you cannot place a hot pan directly on the countertop.
Visit out showroom to see the latest in Laminate countertops from WilsonArt and Formica.