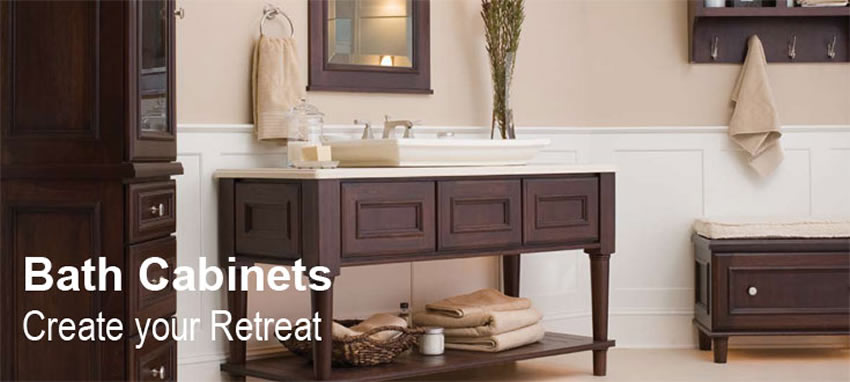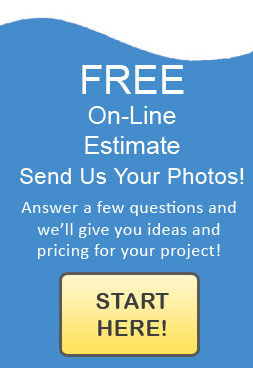 Bath Vanities and Cabinets
Bathrooms are fast becoming a place to unwind, relax, and escape from the pressures of everyday life. Our own personal sanctuaries. Bath vanities and cabinetry can play an important role in turning your ordinary bathroom into your private retreat. Our bath cabinetry comes is an expansive palette of finishes and wood species to allow you to design the look that will soothe your soul! Check out our Bath Photo Gallery to see the possibilities.
Bath Vanity Cabinets
Vanity Cabinets can be built-in or stand-alone, and may be paired with coordinating cabinetry for stunning designs. Vanity tables can support a single or double sink basin, and may be designed with stately, beveled legs and a convenient under-counter shelf for towels. Unique details like oversized legs can create a compelling look below a vanity console and bring big design to small powder rooms. Rattan drawer fronts is one of many options available to customize your bath vanity to the perfect design. Our talented designers will guide you through the selections and offer countless options for built-in cabinetry or freestanding bath furniture.
Bath Cabinetry Beyond the Vanity
Minimize clutter and create a stress-free environment with our full line of luxury bath cabinetry designed to complement vanity cabinets. Linen Cabinets with beveled glass doors can reveal neatly organized sundries and luxurious stacks of towels. A bath bench offers a cozy seat for personal pedicures, and stores extra bath towels and lotions. A convenient stack of drawers can be planned between double sinks or on both sides of a single basin vanity. The possibilities are endless.