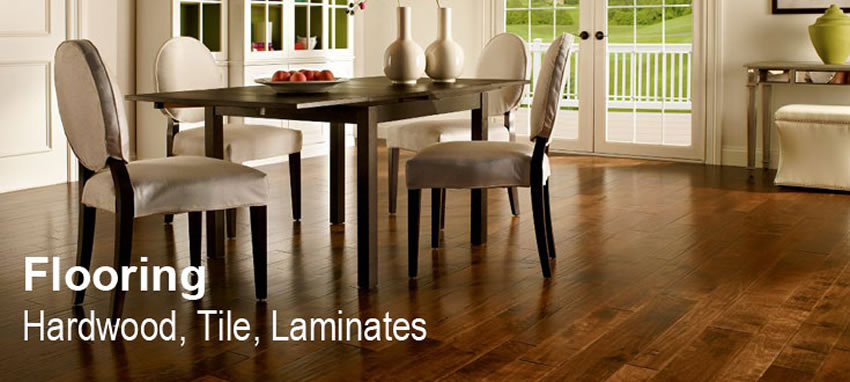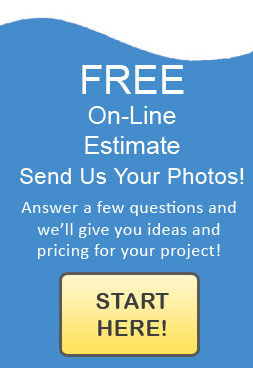 Kitchen Flooring
If your kitchen remodeling project will include new kitchen floors, you probably already know that there are many options from which to choose. We can help you to select the floor that is right for you and your lifestyle.
Choose from ceramic, marble, or natural stone tile, laminate, hardwood or pergo - there's a floor that will fit your lifestyle and your budget. Cabinet PRO has the flooring installation expertise for any flooring material that you choose.
Tile Floor Options
For high traffic areas, such as a kitchen, tile flooring can be the best option. Ceramic and porcelain tile are over 95% water soluble, and are nearly indestructible. With today's designs, there are almost unlimited choices to fit every design or style. Natural stone tile requires a bit more care, but is a beautiful natural material that will add warmth and elegance to any kitchen. Whatever your choice, Cabinet PRO has the tiling expertise for perfect installations. We will work with you to make your selections, or you can select from the many tile retail outlets in the area, and depend on us to do the installation.
Hardwood Floor Options
There are many hardwood flooring options that are also excellent choices for a kitchen. We can install pre-finished or unfinished hardwood. Pre-finished hardwood floors are a bit more costly for materials, but have a very durable finish and are very quickly installed with a minimal amount of disruption. They are available in many different species, finishes, and widths. Unfinished hardwood flooring may save you some money and our very talented craftsmen will allow you to get the exact stain you're looking for. Although unfinished flooring can be more disruptive during installation as it requires sanding, staining, and finishing, you'll be very satisfied with the results in the long term. Cabinet PRO provides expert installation services for both pre-finished and unfinished hardwood floors. We will work with you to make your selections and you can depend on our expert installation services.
Laminate Floor Options
Today's laminates have come such a long way, they are some of the best choices in kitchen flooring on the market. Highly durable and scratch resistant, a laminate can be an excellent choice for high traffic kitchen floors. There are so many options from which to choose - a laminate can replicate the look of hardwood or natural stone - and everything in between. Cabinet PRO can help you to make your laminate choices and provide expert installations.