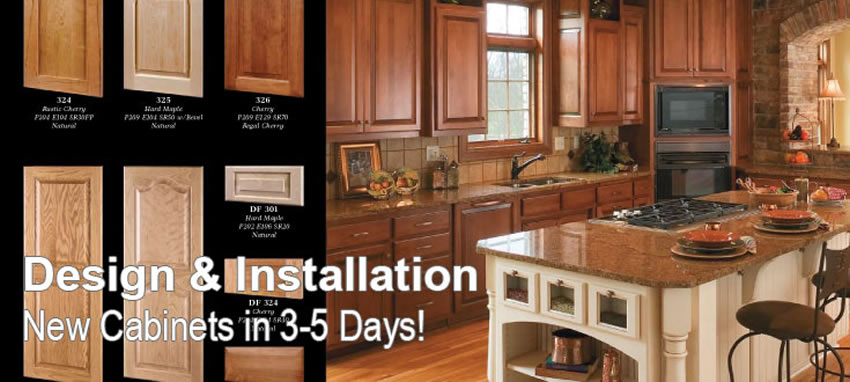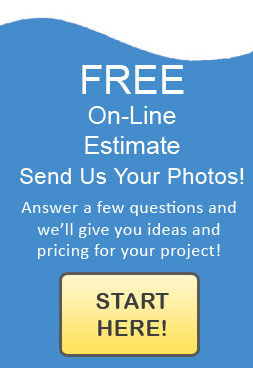 Cabinet Refacing Design and Installation
We know how stressful remodeling can be - from selecting the right product, to getting the best price, to signing up the right contractor. Cabinet PRO is behind you 100%.
We do hundreds of cabinet refacing projects every year. Our methods have been proven over the years and have set us apart from our competitors. Our proven methods and 28 years of experience have allowed us to create a process that is both effective and efficient, saving our customers time and money. Because of this, we're confident that you won't find a better price for the same workmanship and materials.
Cabinet Refacing Project Steps
In-home Meeting. Before we do anything, we meet with you in your home to understand your needs and to provide you with ideas and advice on your cabinet refacing project. Our talented designers can make suggestions for changes that you might not otherwise think of, that could enhance your project and provide you with more satisfactory results. We bring samples to your home so you can see the colors and styles in your home before making your decision.
Select Cabinet Doors. Next, we will assist you in selecting your new cabinet doors from among our wide variety of styles and finishes. While this may seem a daunting task with so many different styles from which to choose, you'll be surprised at how easy the selection process can be with the help of our talented design staff.
Order the Materials. After you make your final selections, we order the materials. Our 2000 square foot showroom adjoins our manufacturing facilities, allowing us to complete your project more efficiently. By shipping materials to our warehouse, we're ready when we begin your refacing job, equipped with everything we need to complete your job as efficiently and with as little disruption to you as possible.
Schedule the Installation. When all materials are assembled, we schedule your installation at a time that's most convenient for you. We handle all aspects of the installation normally in about 3 to 5 days. It is actually not even necessary for you to be at home. All of our team has been with us for many years, and can be fully trusted. We are fully licensed, bonded and insured.
Reface your Cabinets. Then, we get to work! We begin by removing and discarding your old cabinet doors and hinges. Then we strengthen and repair cabinet frames where needed. The next step is to carefully prepare the exposed frames to ensure a solid bonding. This may include sanding the frames. Next, we laminate all exposed frames with a matching wood or laminate, depending on the door material you've selected. Our special "two-part bonding system" includes the use of a special manufacturer-recommended glue, which, when applied to both panel and frame, ensures a unique bond. Finally, we conclude with the installation of your new cabinet doors, drawer fronts and hardware.
CabinetPRO sells only the best quality products in the industry today - many of which come with their own product / material guarantees. Because we supervise and control the quality of the work manufactured by our fabricators and installers, we are confident that you will be completely satisfied with your selected products. We're not finished until you're satisfied!